Xiong county Xiashi Packing Co., Ltd. is an innovative enterprise incorporating scientific research, development and production. On the current market, our company is the only domestic company being able to product the waterproof breathable membrane with width of 2100mm. Our company introduces the international advanced processing equipment and establishes modern production workshop, combined with the international exquisite technology in Germany and Italy and taking the ISO9001 quality management system as standard. Our leading products are House Dress Jinbo® waterproof breathable membrane, vapor insulation membrane and reflection membrane, etc.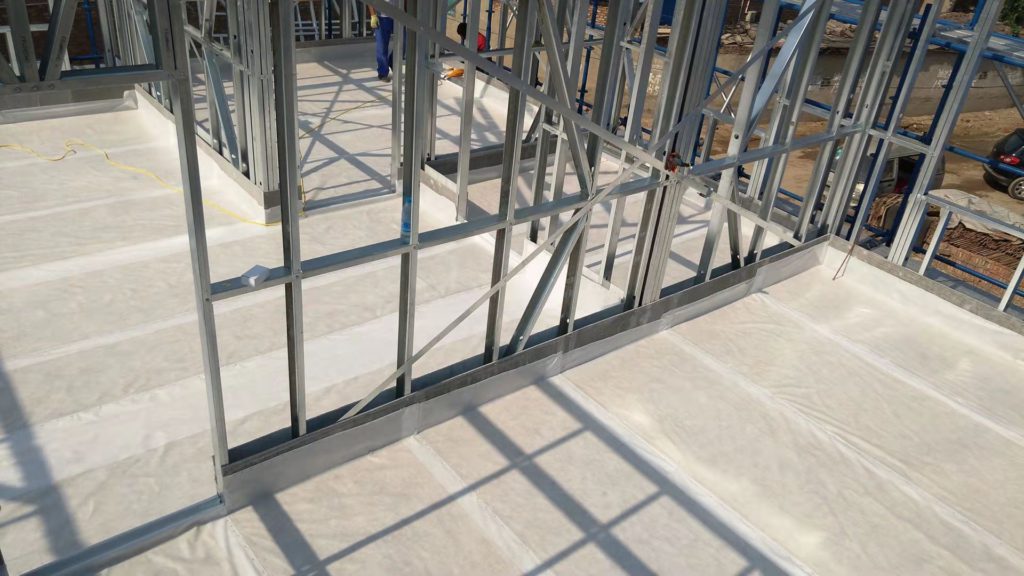 The vapor barrier which is laid on the foundation layer, can strengthen the water tightness of the building and protect the insulation layer from corrosion of the indoor moisture. The application of Jinbo vapor barrier and breathable membrane will help the moisture discharged smoothly and protect the thermal structure and achieve energy saving purpose.
The vapor barrier and waterproof breathable membranes are used on steel structure (or wooden structure) roofs or walls, which are laid under the insulation layer to prevent the moisture from penetrating into the building and keep the interior of the building dry.
Product Benefits
Reliable Just as reliable as major brands like Tyvek®
High Performance Control High level of air and moisture control
Resists Bulk Water Resists water penetration from wind-driven rain and other sources
Surfactant Resistance Not affected by pressure washing, job site chemicals or sugars from tree sap and wood sidings.
UV Resistance Barricade's special ultraviolet stabilizers protect it from the sun's harsh rays. In fact, is protected against UV rays for up to 9 months.
Product Specifications
Technical Data